So the day has come...Derek has graduated from BYU with a Bachelor of Science in Mechanical Engineering. It's always been a hard and busy major but this last year has been especially difficult. We hardly saw Derek at all this last semester even on the weekend. Tons of projects, homework assignments that would take 12-16 hours, and the big 8 hour FE exam are just some of the things. Add in to that applying for jobs, job interviews, working in SLC and a baby, life has been pretty busy for him. I am so proud of him and all of his hard work. We are excited to have more time with him...he'll still be working but he won't have things to do when he gets home except for hang out with us. No more homework! He is still debating about getting a Masters and plans on rethinking it after he takes a little break. He's been going to school year round for the past 3+ years. His break is well deserved. Anyways, his family came in to town and we had a fun and busy weekend.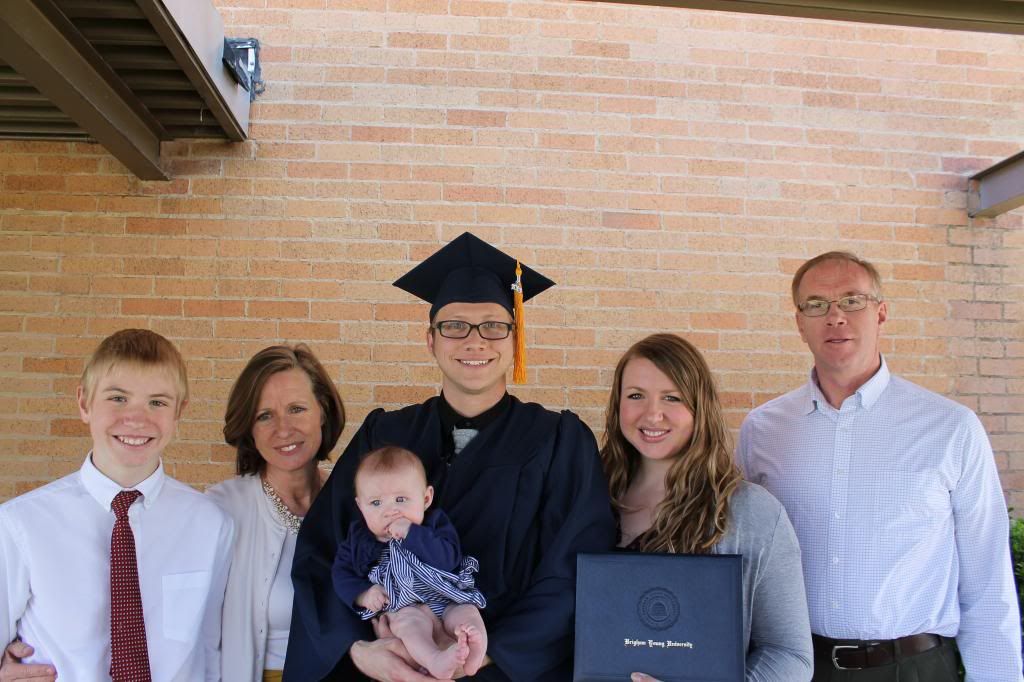 With my familia
Power Family
Love this picture. Brooklyn is obsessed with her tongue lately.
She sure loves her daddy.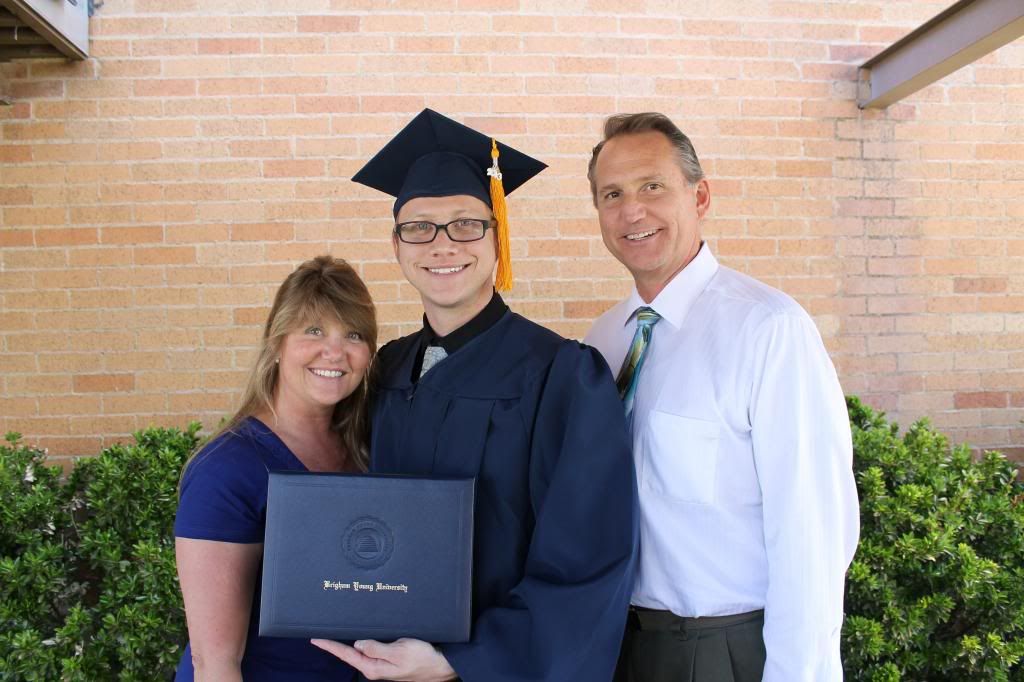 Proud parents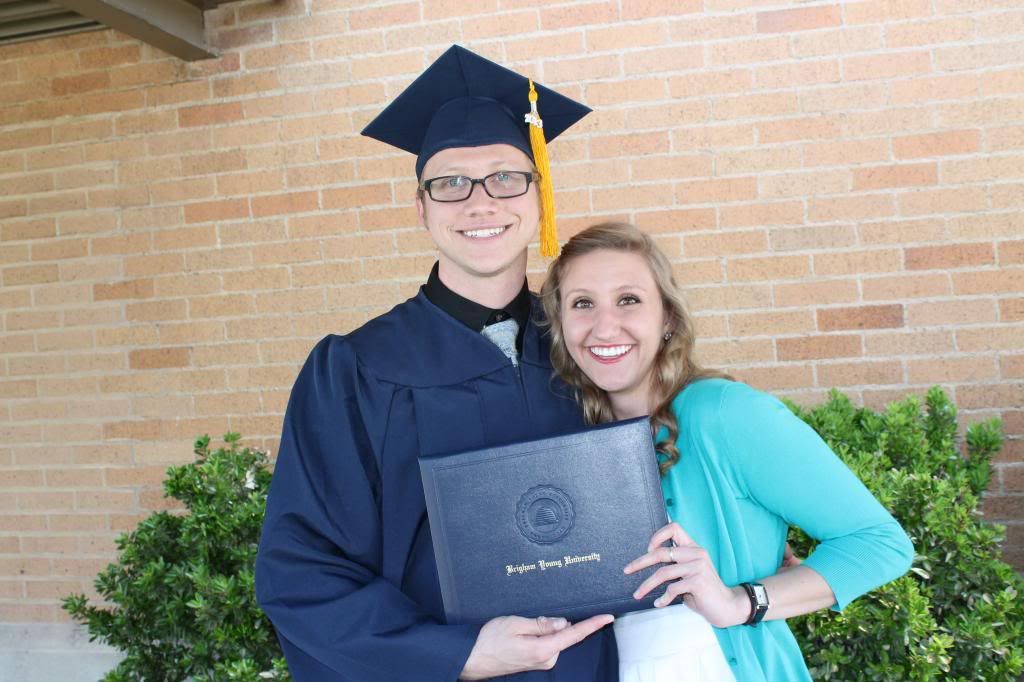 They are besties
Sadly, this was the best picture of the two of us.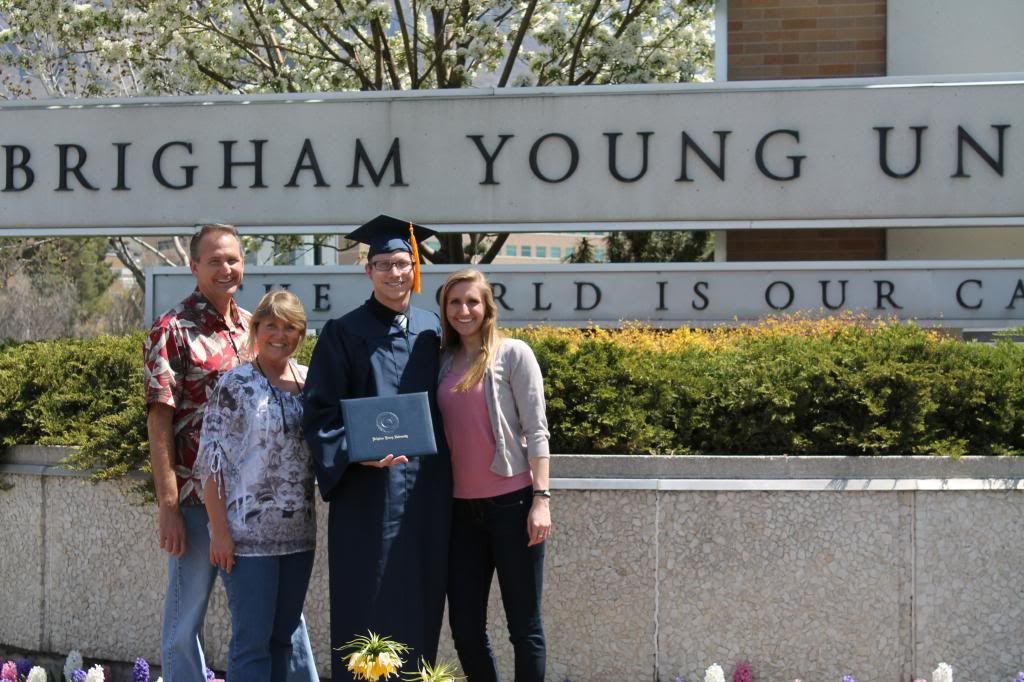 Such a handsome graduate



So proud of you Derek. Brooklyn and I are so luck to have such a handsome and hardworking man in our lives.