As mentioned in my last post, Brooklyn was blessed on March 3. It was a crazy weekend and a busy day but we wouldn't of had it any other way. We felt so blessed to be able to have friends and family support us on this special day. It was so special to see and hear Derek bless our little girl. We are lucky parents to have this sweet girl in our life. Can't wait to see what her life has in store for her. We will do the best we can to raise her right.
Keep in mind that there was a lot going on trying to take these pictures so we forgot how to properly sit up Brooklyn so that her head wasn't all over the place. Oh well. We did our best for a crazy day. I think the pictures turned out nicely. Some pictures Brooklyn was still in her blessing dress and all the ones with my family she wasn't. By that point in the afternoon she had a little accident and the dress was no longe wearable. ha
I don't have any close up pictures of Brooklyn's dress quite yet but let me tell you it is gorgeous. Honestly. My mom made it and it couldn't have turned out more perfect. It is an old fashioned blessing dress with the prettiest slip to go underneath. So grateful I have a mom of many talents. She's made my prom dress, altered my wedding dress, made me a black dress when I couldn't find one that fit right, and now Brooklyn's wedding dress. She's a talented lady and I have been blessed by her skills.
The Ellsworth Girls
Ellsworth Family with G&G Fairbanks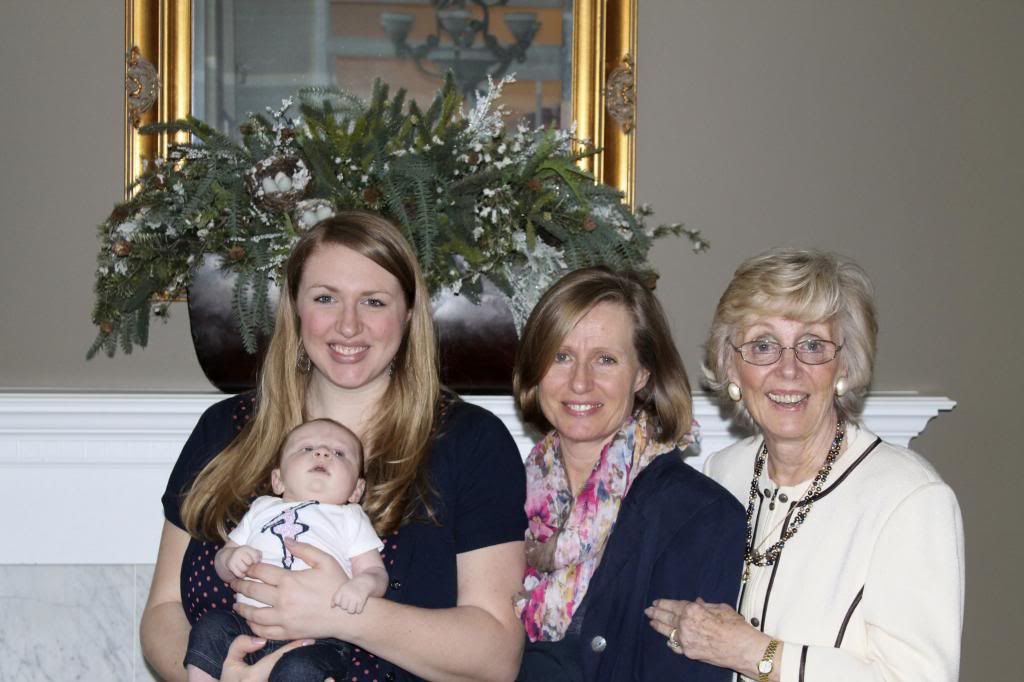 4 generations
Best family photo of the day. I love it.
Our very formal family photo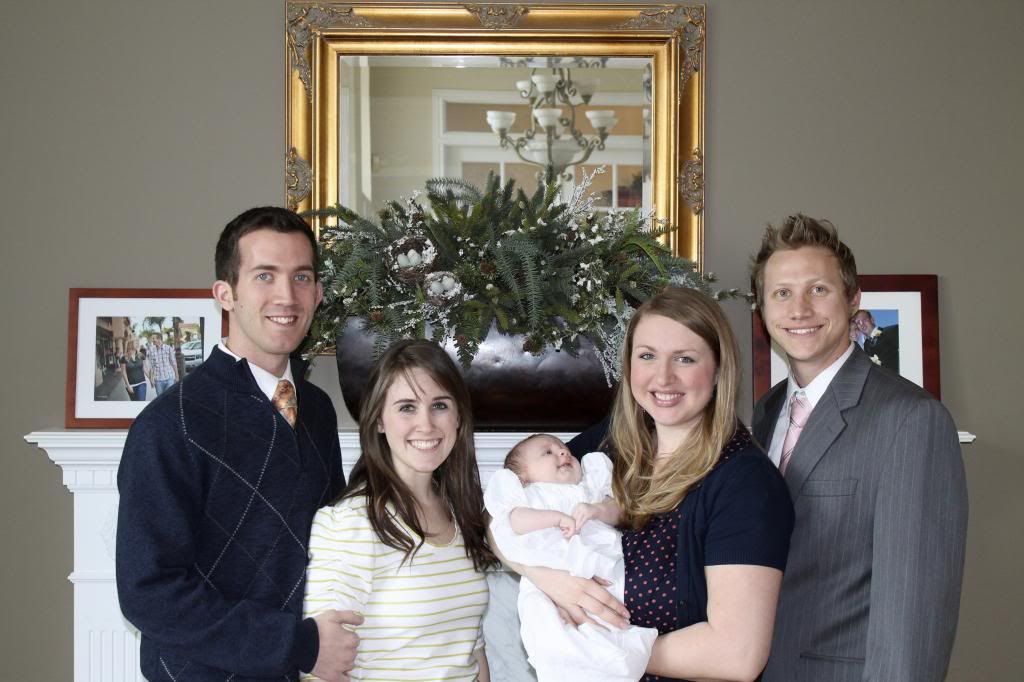 Robyn & Luke came from Rexburg. Sadly we didn't get a pictures with Jackie, Par, and Henrik!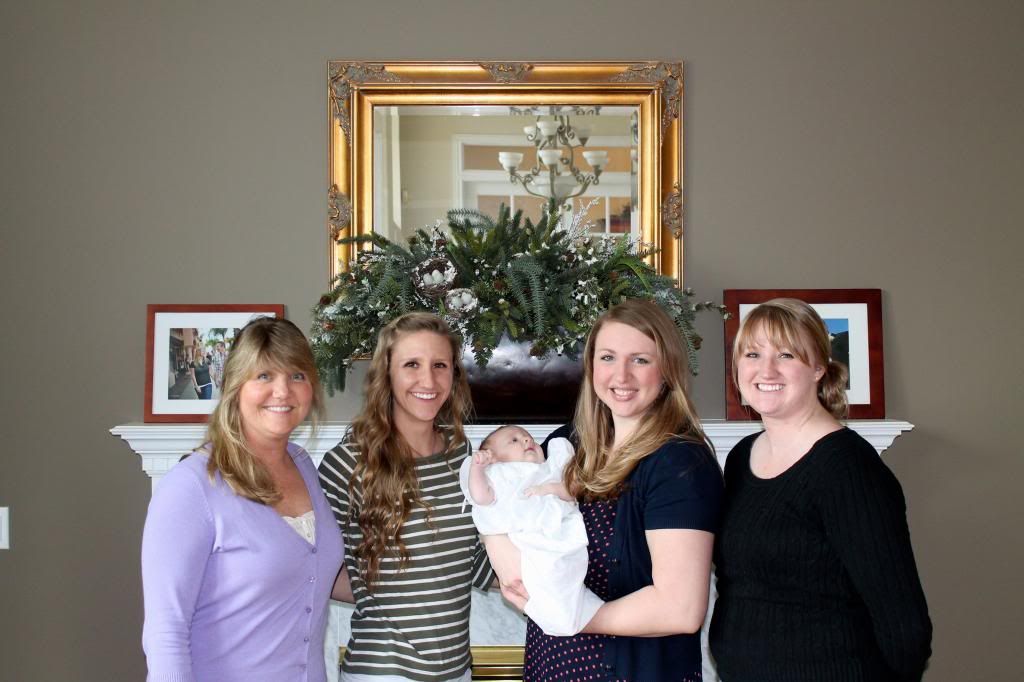 The Power Girls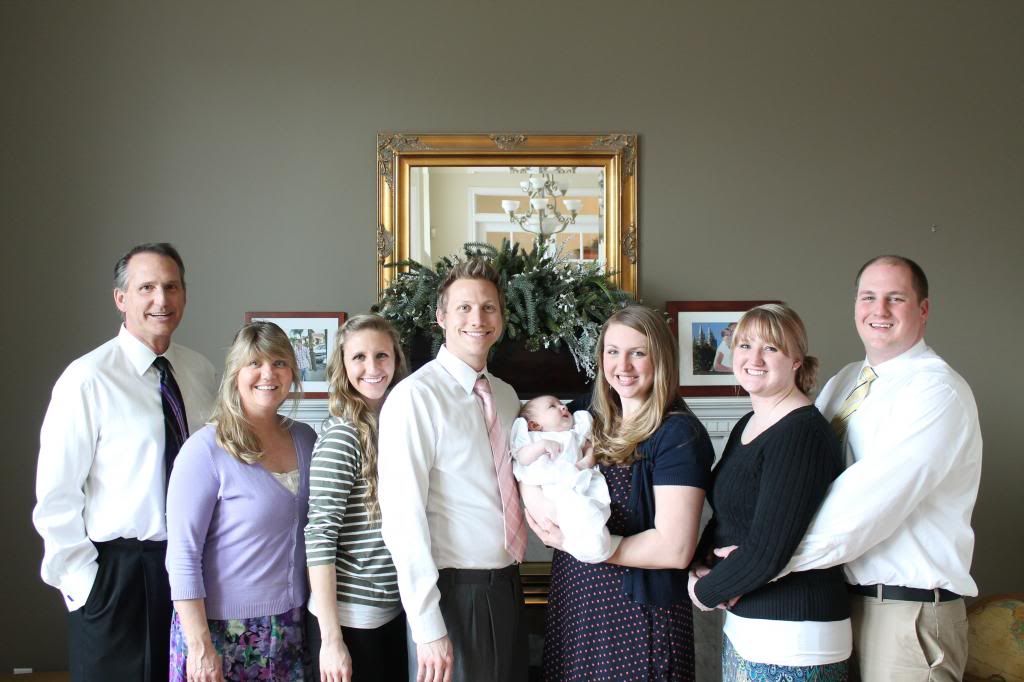 The Power Family