One night after waking up to feed Brooklyn I couldn't fall asleep so I started in on a lot of random thoughts. I just recently finished watching The Sound of Music and couldn't stop thinking about all of my favorite things. So I've decided to try and do a weekly segment about some of my favorite things. It'll help me remember all the things I love and am thankful for...especially during winter. I'll talk about not only my favorite things but our favorite things to do as a family.
Since there is still snow on the ground outside I thought I would start with one of my favorite summer activities...Boating.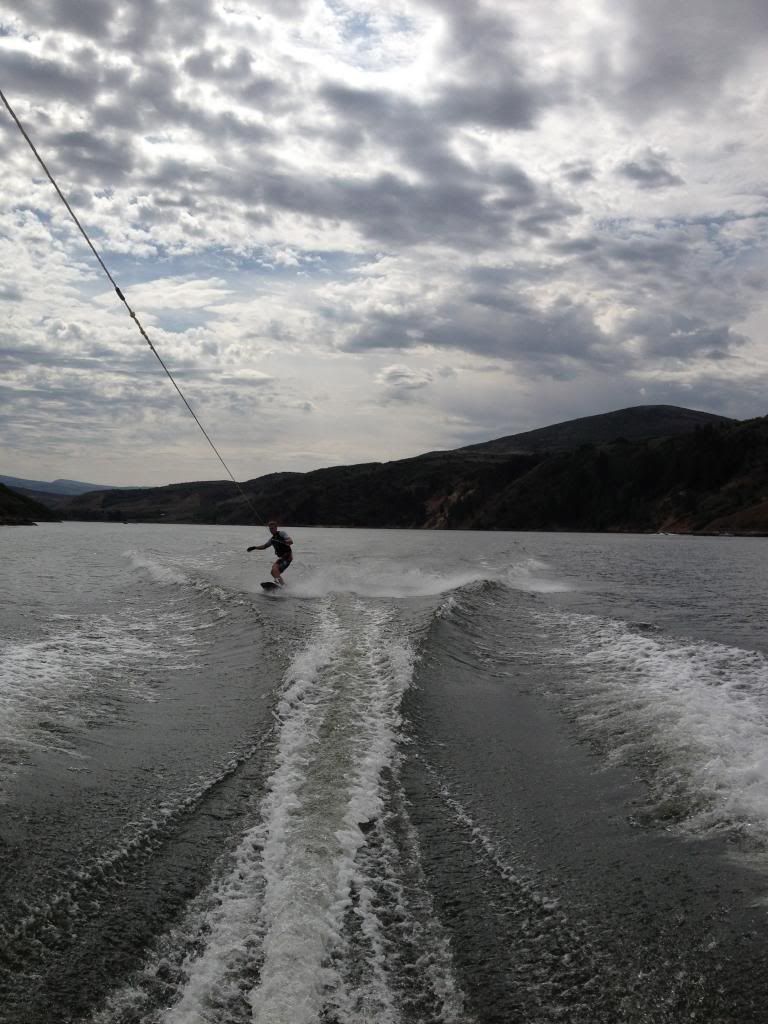 We have been boating since our family lived in Texas. I used to be more fearless then and would try anything: knee boarding, skiing, tubing, cliff diving, etc. As I've gotten older I have become less adventurous in my boating adventures but my love for it has stayed the same. Now I love spending time with my family, soaking up the sunshine while feeling the wind blow on my face. I love swimming in the freezing cold water and making so many memories. Every time we get to go boating I am flooded with memories from my youth. Love it and can't wait for summer to return so I can take Brooklyn on the boat for her first time and introduce her to the beginning of many fun adventures. She's going to love boating! So grateful for the opportunity we have to go boating every summer.