So before Thanksgiving the company I work for put on an Art For Hunger competition and food drive. Elizabeth and I decided we would head up the design for the PR/Marketing team. We had a fun time coming up with ideas and seeing it come to life. We tied in 007 because the movie was just coming out and we had made a connection at work that Daniel Craig is related to the guy whom the original James Bond was based on. Anyways, check out the pictures. I think our Etch-A-Sketch turned out great.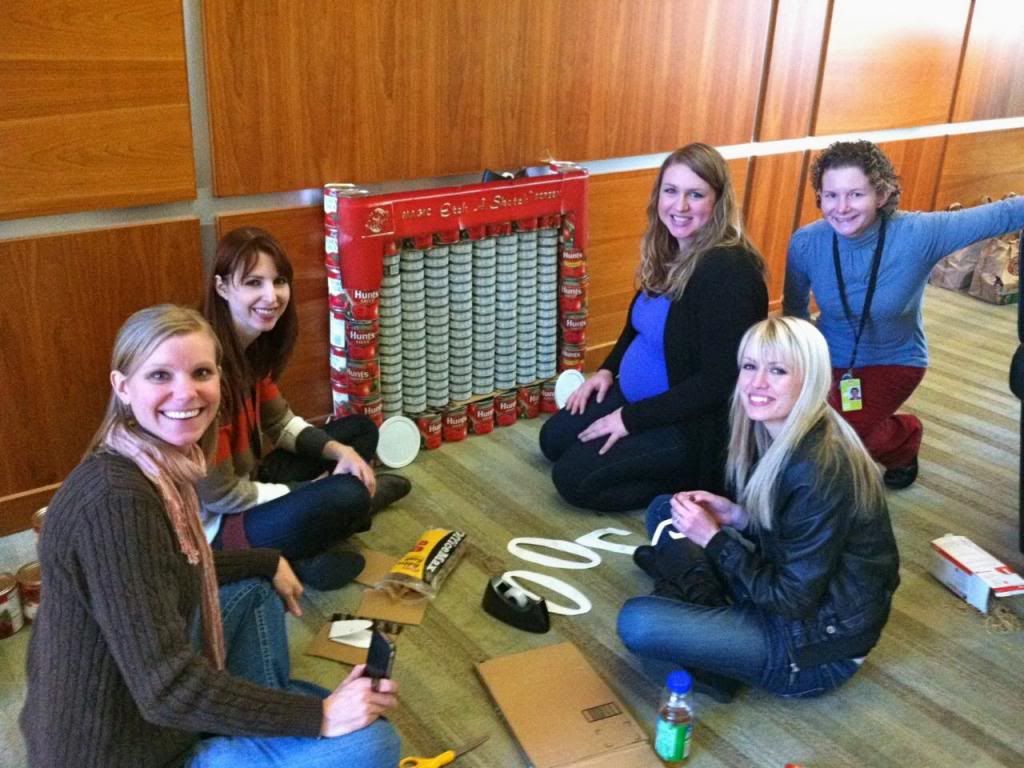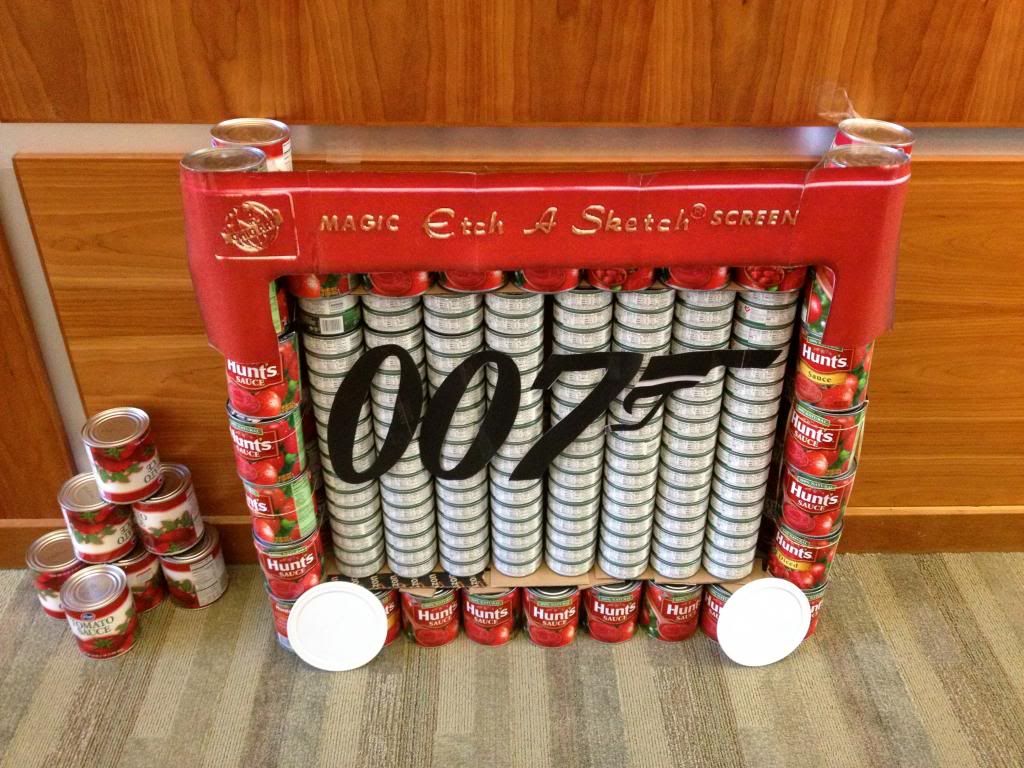 So our scanning team did a DSLR camera out of cans that actually worked to take pictures. I stopeed by with a couple of co-workers to check it out. They had a fun station set up with props. I seriously work for such a fun company and am so grateful for that.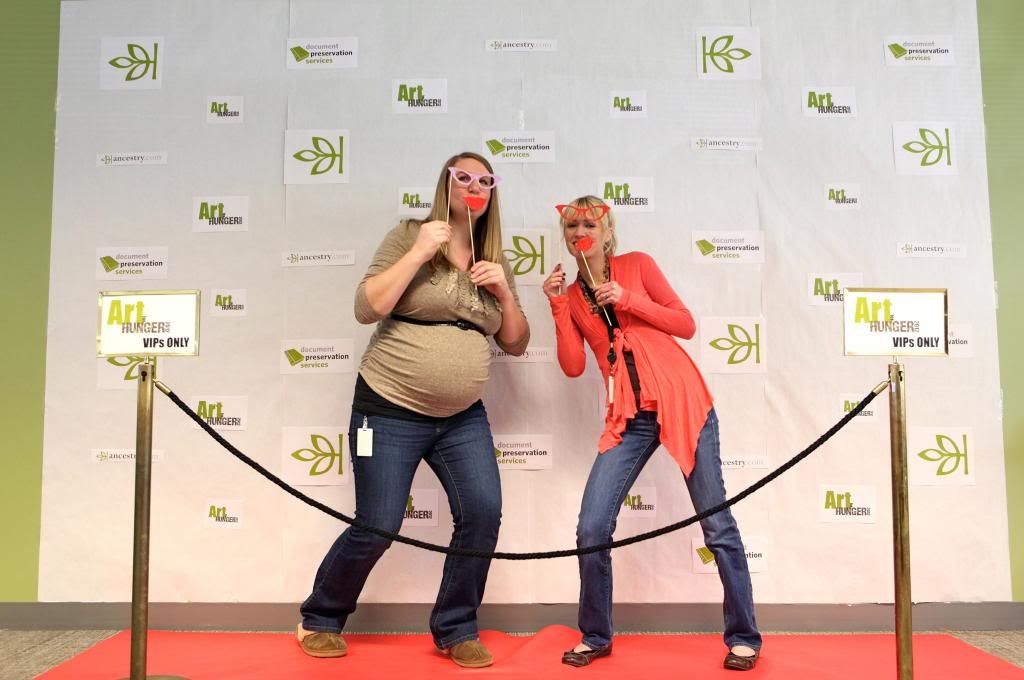 Sub for Santa should open up this week and I am excited to be involved. There are so many fun opportunities to participate and serve at work. We do a service project about once a month throughout the year. Anyways I just wanted to brag about how much I enjoy working for Ancestry. I couldn't have asked for a better first out of college job and company to work for. Feeling very blessed.