New York was both fun and exhausting. I am glad it was my last trip for the year. Ended this year of travels in a great place. As I mentioned in a previous blog post, I am just grateful I got out before they didn't let anyone out anymore. The city was just beautiful. Central park was the best. Honestly. I couldn't get enough of it. Sad to know that with the damage of Sandy a lot of the parks don't look the same anymore - so I had to share the beauty of NYC as I was able to enjoy it.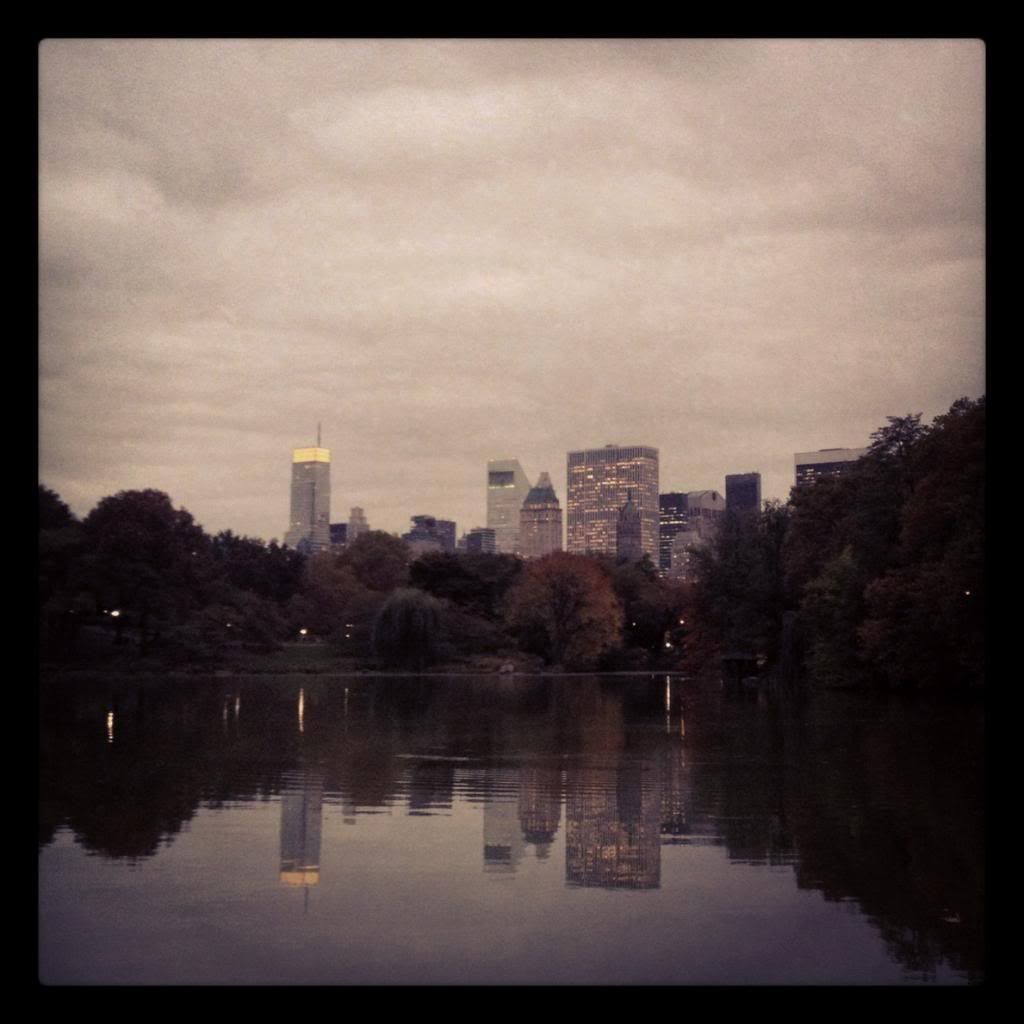 View from the reservoir in Central Park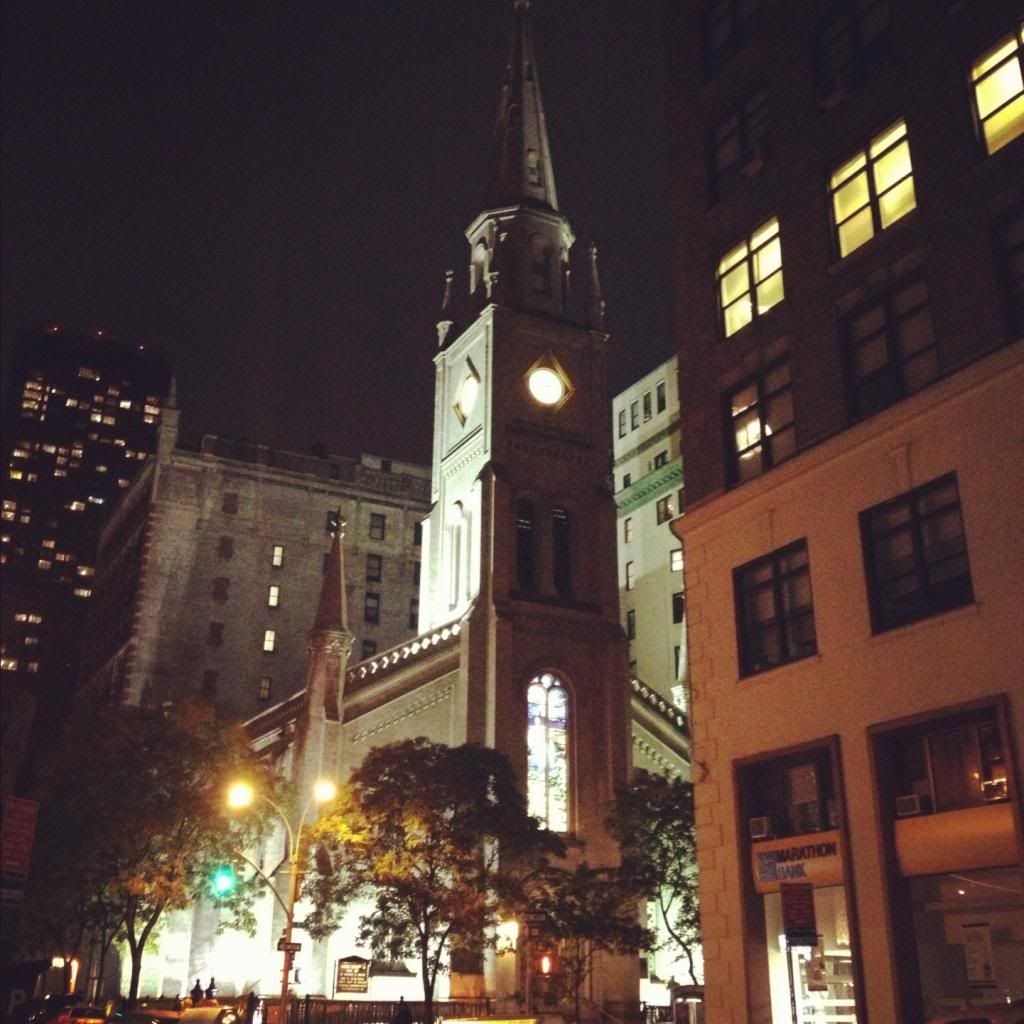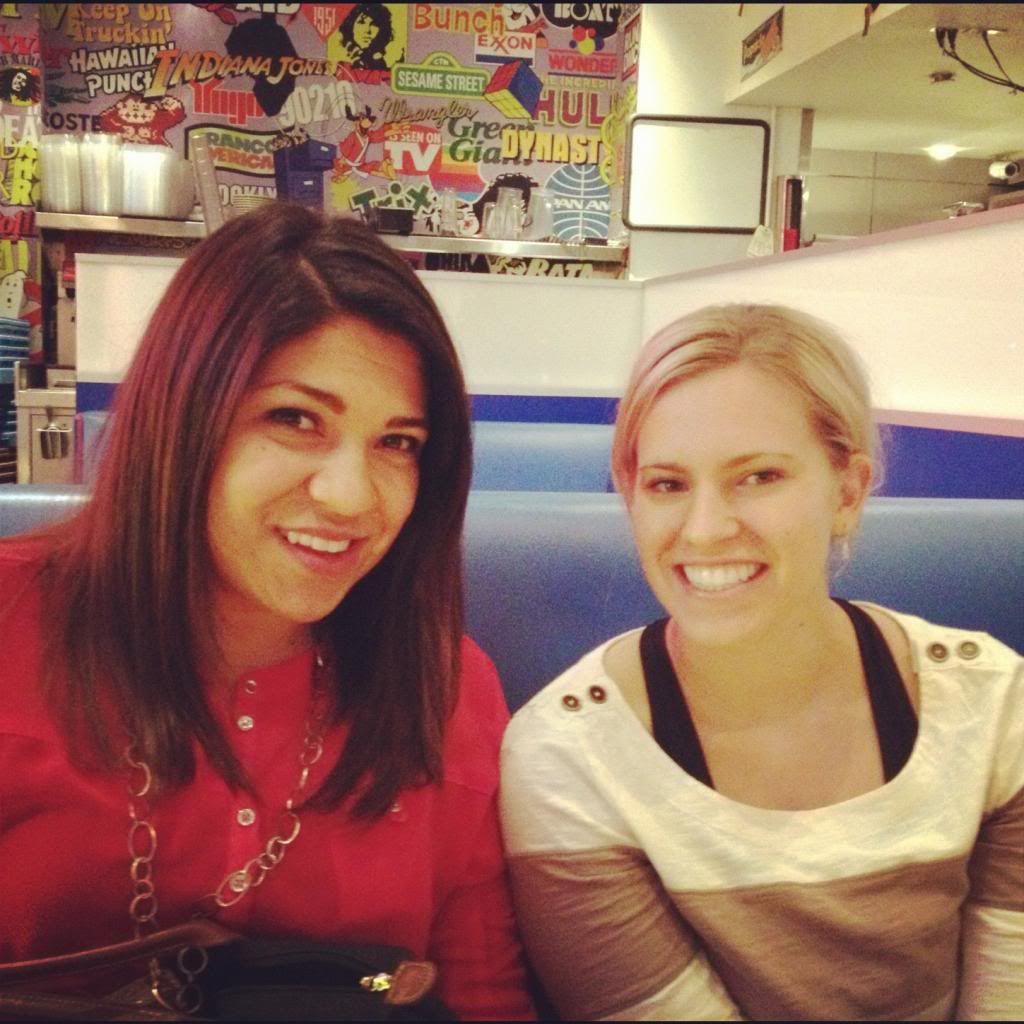 These girls are the best and totally made my trip awesome. Thanks Alina and Kate for being the best!
One night we made reservations at Max Brenner. Best choice. They are famous for their chocolate everything.
This was my chocolate peanut butter ice cream sundae. So good. Honestly. I loved it.
So Kate and I were exploring the city one afternoon and she introduced me to Juniors Cheesecake. Fantastic.
We stopped here: The Mall in Central Park. We ate cheesecake, watched leaves fall, and listened to a sax. Magical.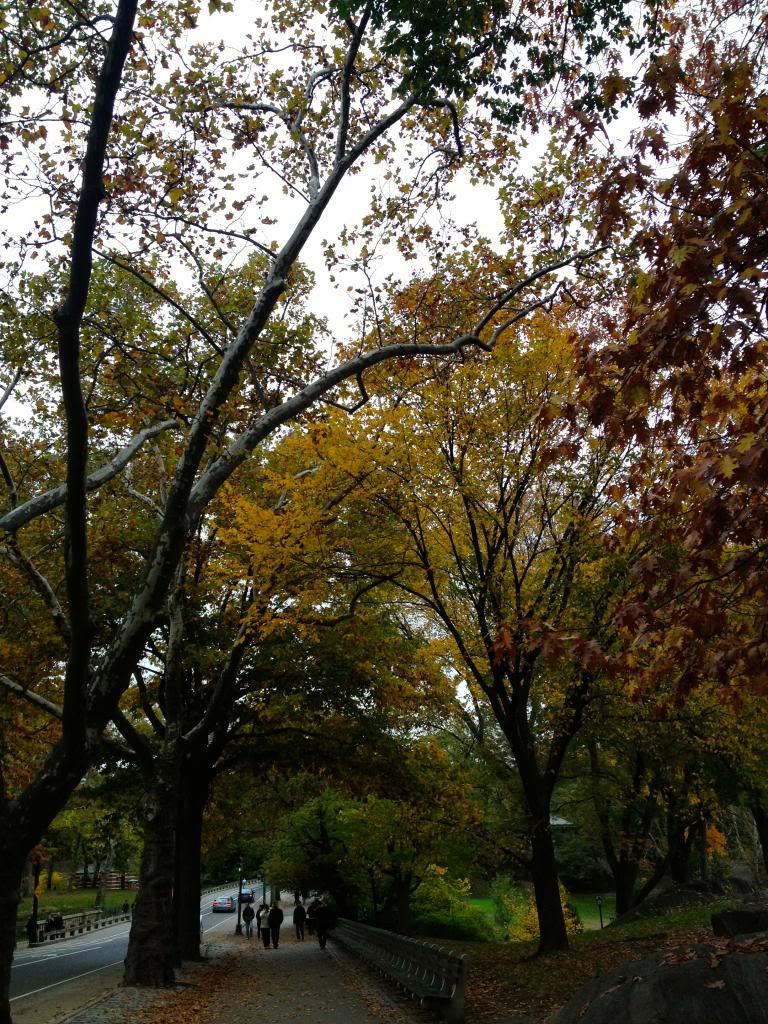 My iPhone doesn't do justice to just how beautiful all the fall colors were.
So the picture below represents an interesting experience. So Kate and I had walked from my hotel to Grand Central station. At this point, I was exhausted. My pregnant body just needed a break. We tried forever to find a taxi but were failing...miserably. We just don't have the gift I guess. Anyways, as we were trying to hail a taxi this bike taxi guy stops. He asks if we need a ride and we hop in. We asked him to take us to Central Park. He took us on a bike carriage ride through the city. It was awesome. We thought we might just die multiple times but it was an adventure. As we get out and I go to pay I realize just how costly this fun taxi ride has been. It cost $117 for a bike ride from Grand Central to Central Park. We couldn't stop laughing out to shock and horror mostly I think. Good times.
Thanks NYC for the fun times we had. Who knows when I'll be back again but all I know is I am glad to be home.